Wayfinding and Fieldtrips | 2023 | Immersive Video works with the Library Research Collective |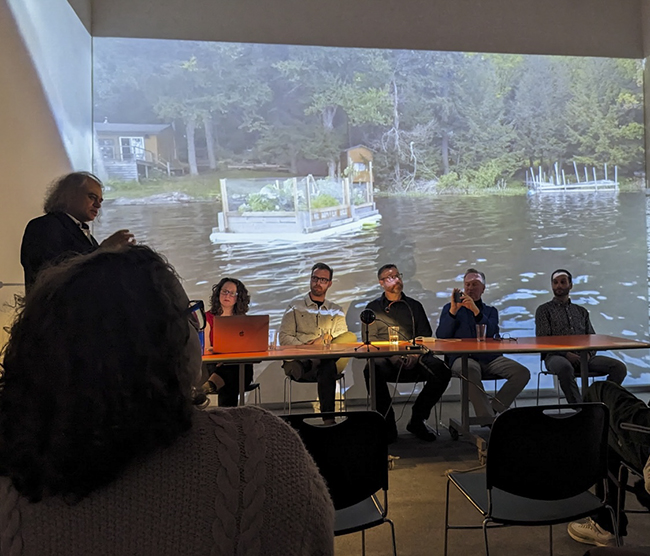 Library Research Collective panel discussion
, May 5th, 2023, at InterAccess
The Library Research Collective (Risa Horowitz, Pierre Tremblay, Alex Kurina, Dave Kemp) began with a visit to the Immersive Klimt installation at the old Toronto Star building. We discussed the aesthetic, affective, consumerist, and technological strengths and weaknesses of what producers aimed to present as a blockbuster experience. We recognized the technical skills of the animators and coders who adapted Gustav Klimt's works for a re-imagination of his paintings. We questioned the social and creative ethics of disassembling and re-visioning the works of a long dead artist, documentation of whose works have entered the public domain. We mulled on questions of entertainment for a general public who might never enter a gallery or museum, but who might be wowed by the lights and sounds of such an immersive installation. And we wondered what we might be able to accomplish if only we had the kind of access to the fifty-two (52) $8000 high-lumen projectors and software that did the masters of digital art for Immersive Klimt, with their massive corporate sponsorship and revenues from $30/person tickets.
This was the impetus for our monthly meetings and collaborations leading to our Wayfinding and Fieldtrips screening of immersive video works at I/A 360. Read more about this project at the InterAccess website.
My work on this project was supported by the Humanities Research Institute at the University of Regina. As an HRI Fellow, I worked on my broader project, Urban Erratics, Piles of things, and Other Landscape Observations. This practice-based research tied together multiple threads of practice through the collaborative production of an immersive video installation at InterAccess Media Arts Centre. It is thematically grounded in human relations and interventions with the environment, and motivated by exploration and critique of immersivity as a genre, a technique, and a trope towards being out of the world.
Urban Paddle v1 by Risa Horowitz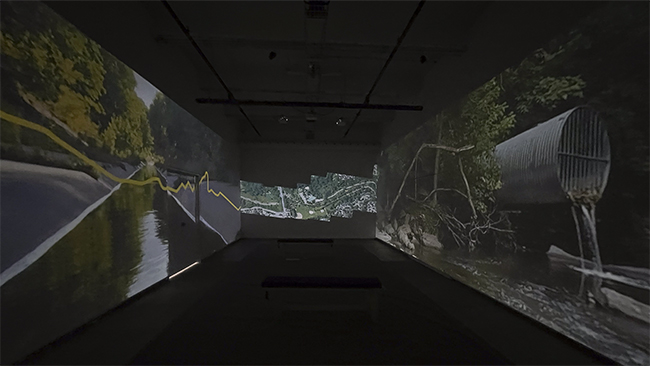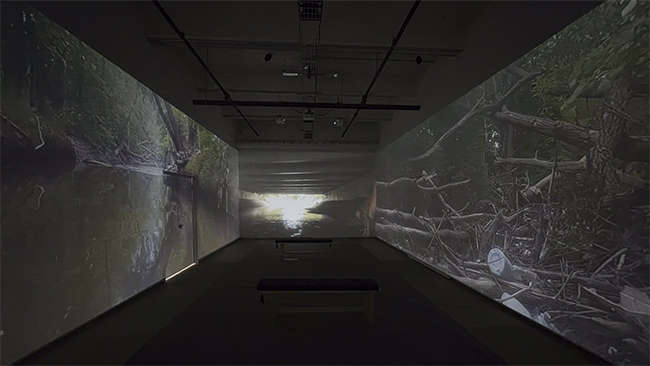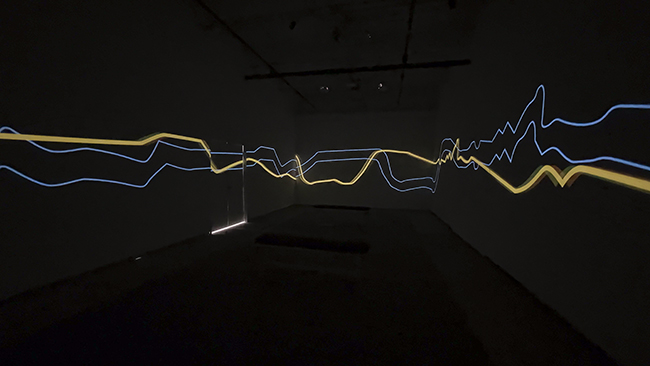 Canoeing the Black Creek, by Dave Kemp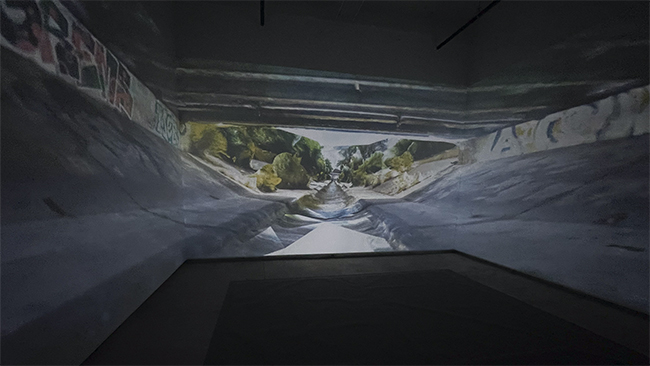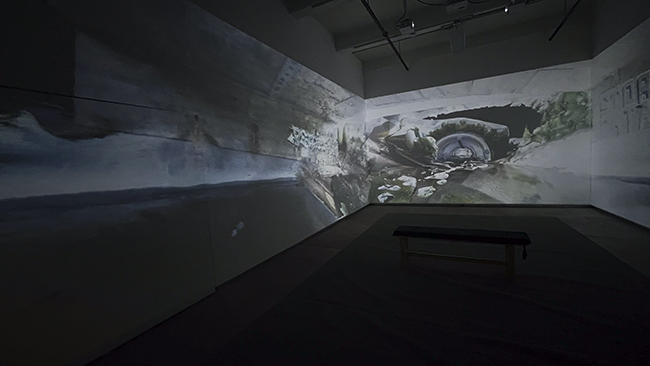 Summer Follies by Pierre Tremblay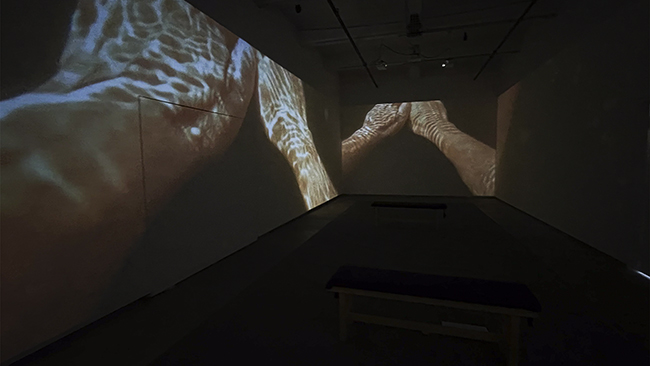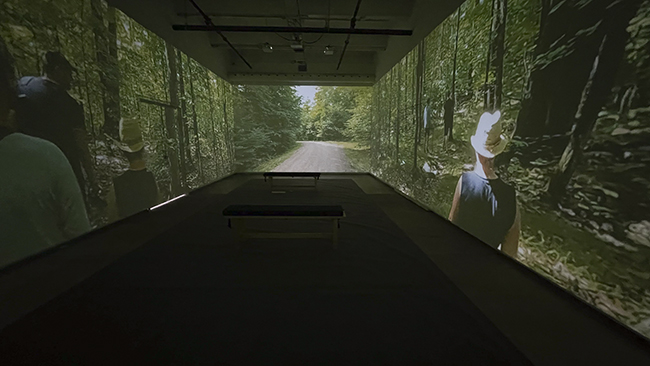 Jane Black Creek Loop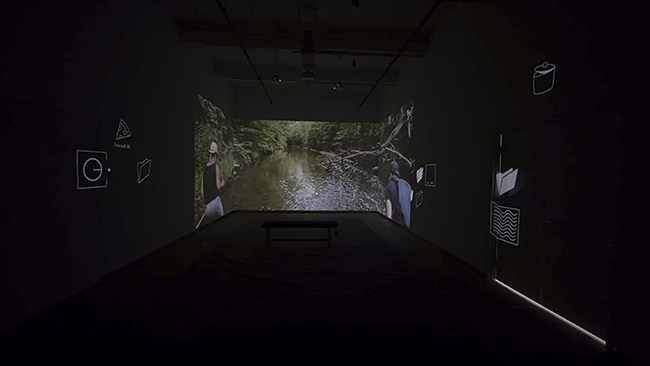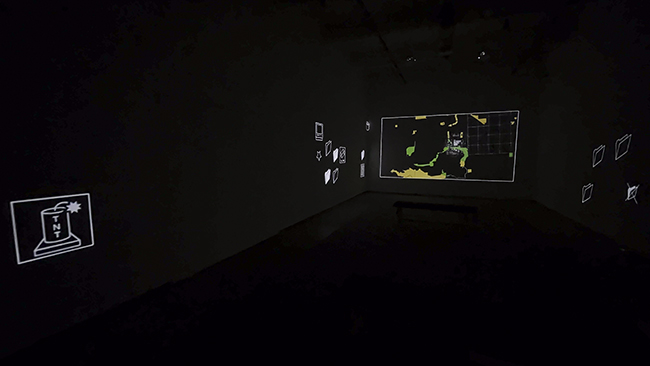 Doc cut sample of Urban Paddle, R. Horowitz