Projects
[2023]
[2022]
[2020]
[2019]
[2018]
[2017]
[2016]
[2015]
[2014]
[2011]
[2010]
[2009]
[2008]
[2007]
[2006]
[2005]
[2004]
[2003]
[2002]
[2000]
[1999]
[1998]
Trees of Canada | 2007 | acrylic on bfk and canvas, 10.5x14.75"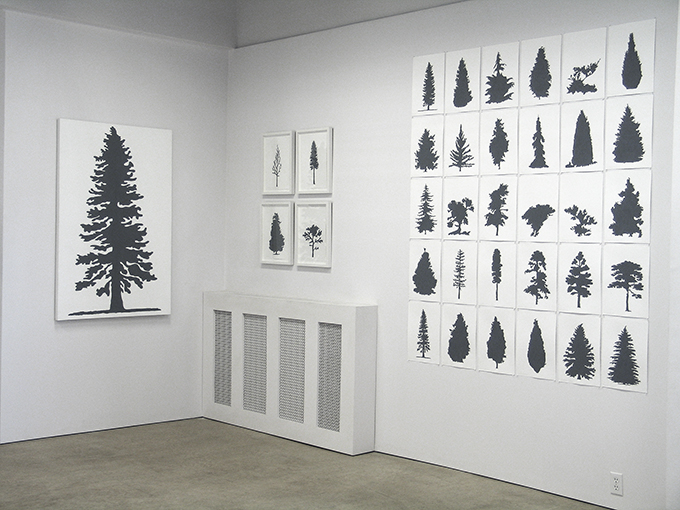 a canvas, some framing options, and the Conifers, at MKG127 Gallery
Influenced by my day job at an architecture firm, I was fascinated by the ways trees are rendered and represented - from hand sketches to CAD stamps - particularly within urban design contexts. Trees of Canada is a spin-off of my research into urban forests.
Trees of Canada is the third of my projects that toy with Canadiana. With Blurry Canada I explored the Great Canadian Landscape through photography. The basis for the language focused work melitzah was the Oxford Canadian Dictionary. With Trees of Canada, I represented the indigenous and naturalized trees in Canada as per Canada's 2004 National Forest Inventory, looking again to notions of collection, typification, lexicon and mimesis.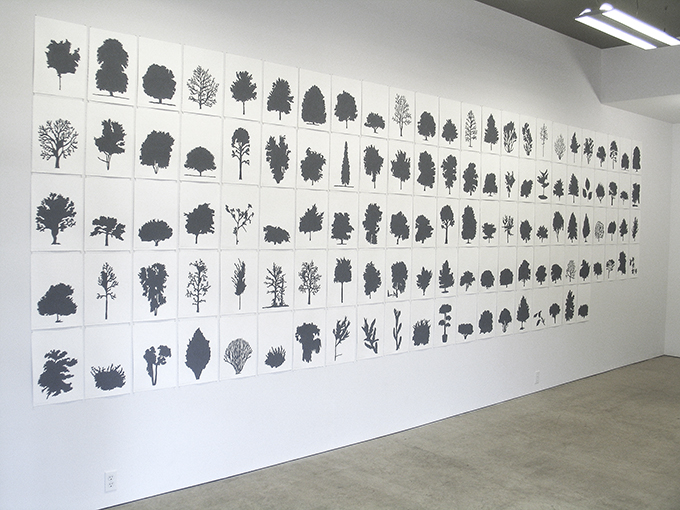 the Deciduous.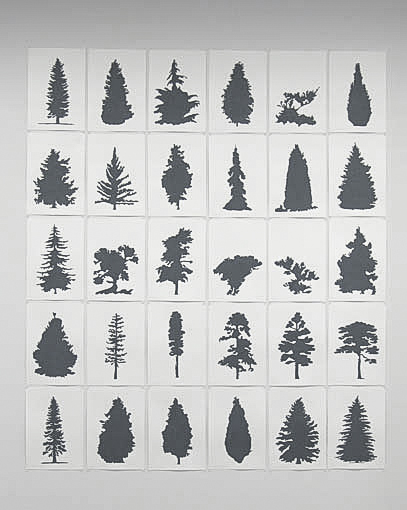 the Conifers.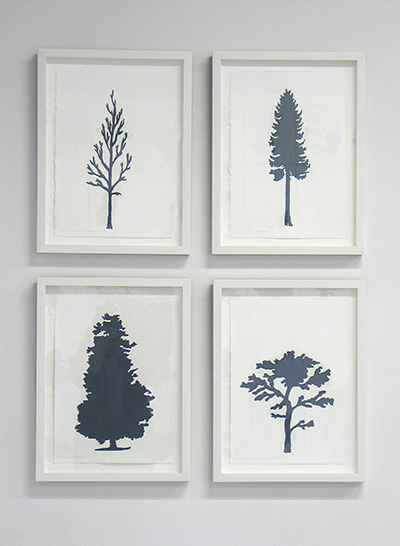 some framing options.y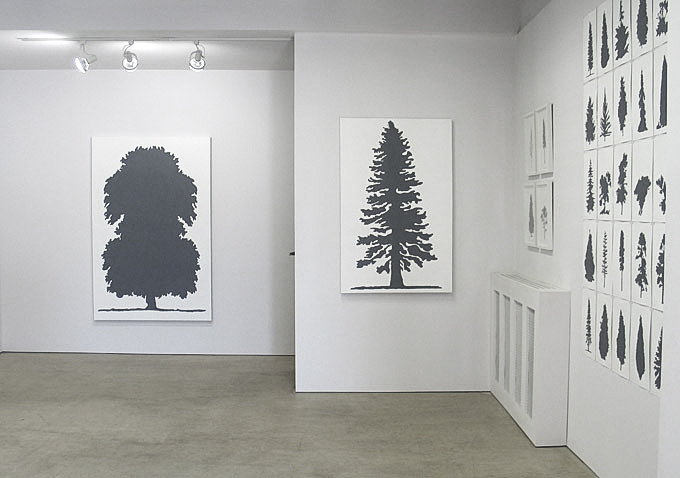 the Bigleaf Maple [4x6'], Douglas Fir [36x54"], some framing options, and the Conifers.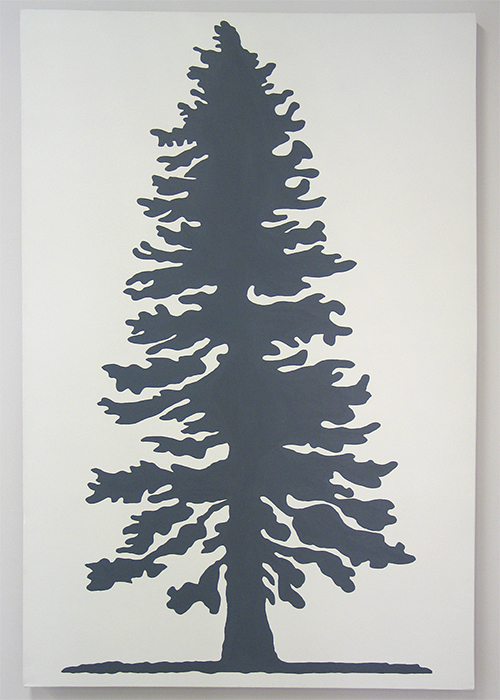 the Douglas Fir [35x54"].