An overwintering program of looping artworks, screened periodically from about sunset starting November 22 through spring 2022.
University of Regina campus, my studio window, visible from the plant conservatory and outdoor path to the Academic Green, between the Education and Riddell Centre buildings at ground level..

Week Two - November 28...
Note to Self by Risa Horowitz
there is no promise beyond your own desire
Grassland Waves by Holly Fay
Recorded in August 2021 at Last Mountain Lake Migratory Bird Sanctuary, located in Saskatchewan's Moist Mixed-grass Prairie ecoregion.
Cover by Holly Fay
Recorded January 26, 2022. Ice crystals melting and streaming. States and forms of water as observed from my window in January.
Sea and Sky by Risa Horowitz
Visual ruminations, working vacations.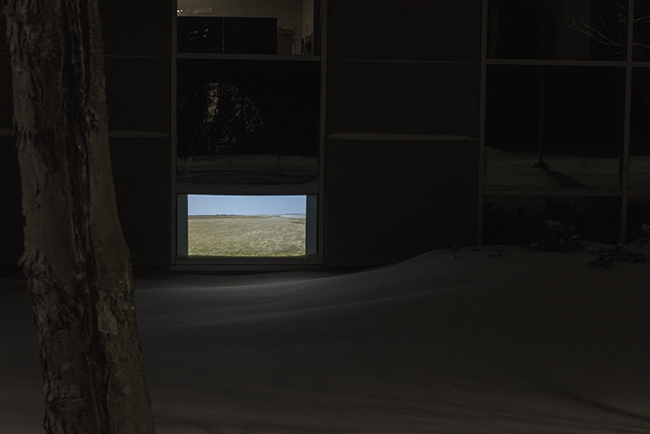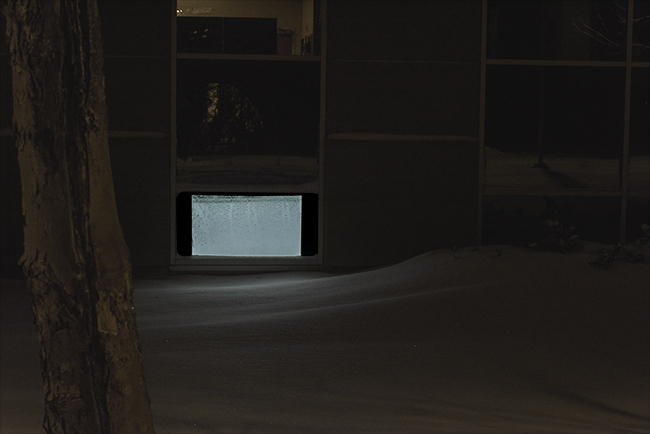 Holly Fay's artistic practice considers the relationships and interconnectedness of natural phenomena by conceptualizing ecological systems, phenomenology and the lived environment, and more-than-human knowledge through drawing, painting and installation. Shown nationally and internationally, Fay's work has received federal and provincial grants, and is represented in public and private collections. Fay lives and works in Regina SK, located on Treaty 4 lands, situated on the territories of the nêhiyawak, Anishnapek, Dakota, Lakota, and Nakoda, and the homeland of the Métis/Michif Nation. Living in the distinctive Prairie Ecozone, one of the most altered of the ecozones in Canada, informs Fay's art practice. Sky, water, earth, light, climate, biotic systems, and the unseen are recurring subjects in her work. Fay teaches painting and drawing in the Faculty of Media, Art and Performance at the University of Regina.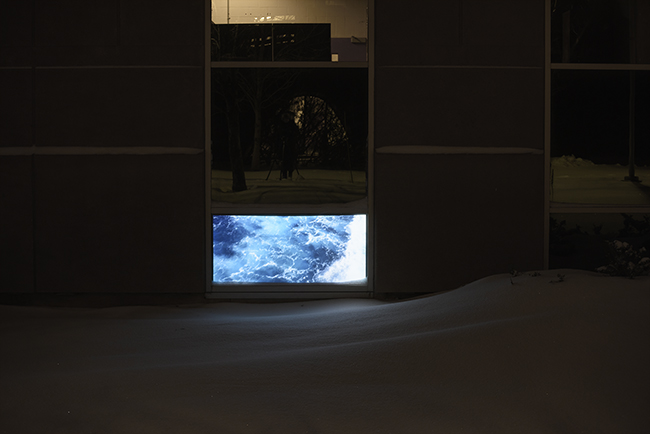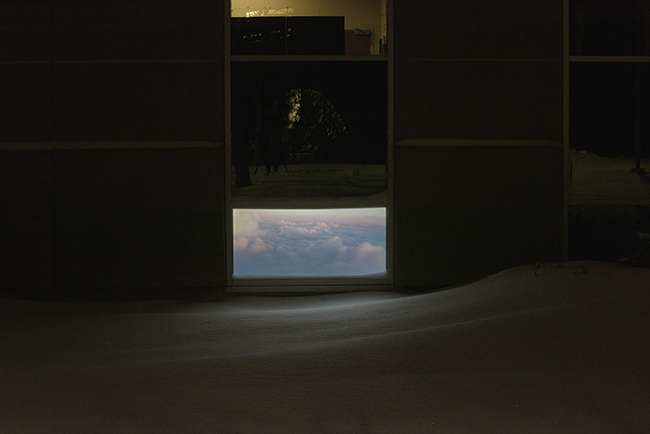 Risa Horowitz is Associate Professor in the Department of Visual Arts, Faculty of Media, Art, and Performance. Blurring boundaries between expert-amateur, hobby-work, and leisure-productivity, much of her work involves collecting and durational practices that pay attention to time and its representation. Horowitz has exhibited widely in Canada and abroad, with works held in public and private collections. She is currently a Research Fellow with the University of Regina Humanities Research Institute. Her works for A Small and Quiet Winter Screen are part of her workshopping of materials for the HRI project, Urban Erratics, Piles of Things, and Other Landscape Observations.
A Small and Quiet Winter Screen is presented with the assistance of Visual Arts Technician Jesse Goddard, Theatre and Scene Shop Technician Mason Roth, Theatre Instructor William Hales, Theatre Wardrobe Technician Cathy Mearns, and Jeff Meldrum.