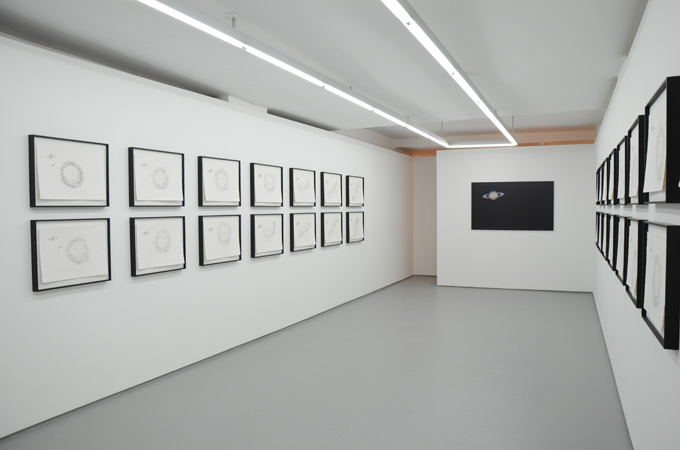 Imaging Saturn (Oppositions 2011-2040). As installed at MKG127 Gallery, February-March 2013. Charcoal drawings on Arches 88 (15x30"), chromogenic photographs mounted on di-bond (36x60").
This work presents my ongoing research as a novice amateur astronomer and astro-photographer. The exhibition includes 29 drawings and 2 photographs. I plan to photograph Saturn each year of its 29.42 year-long orbit around the sun-this exhibition included the 2011 and 2013 images. The suite of 29 drawings depicts Saturn at three fields of view, at midnight on the day of its opposition-its nearest annual approach to earth, directly opposite the sun-from 2011 to 2040.
This project was made possible through the generous support of the Saskatchewan Arts Board.
Click
HERE
to see sample Van Dyke Brown photographs.
Click
HERE
to see the animation.