An overwintering program of looping artworks, screened periodically from about sunset starting November 22 through spring 2023.
University of Regina campus, my studio window, visible from the plant conservatory and outdoor path to the Academic Green, between the Education and Riddell Centre buildings at ground level..

Twenty Five Short Films In and About Saskatchewan by Gerald Saul
super-8 film, 75 minutes, 1996-1999, modified 2003, modified again 2016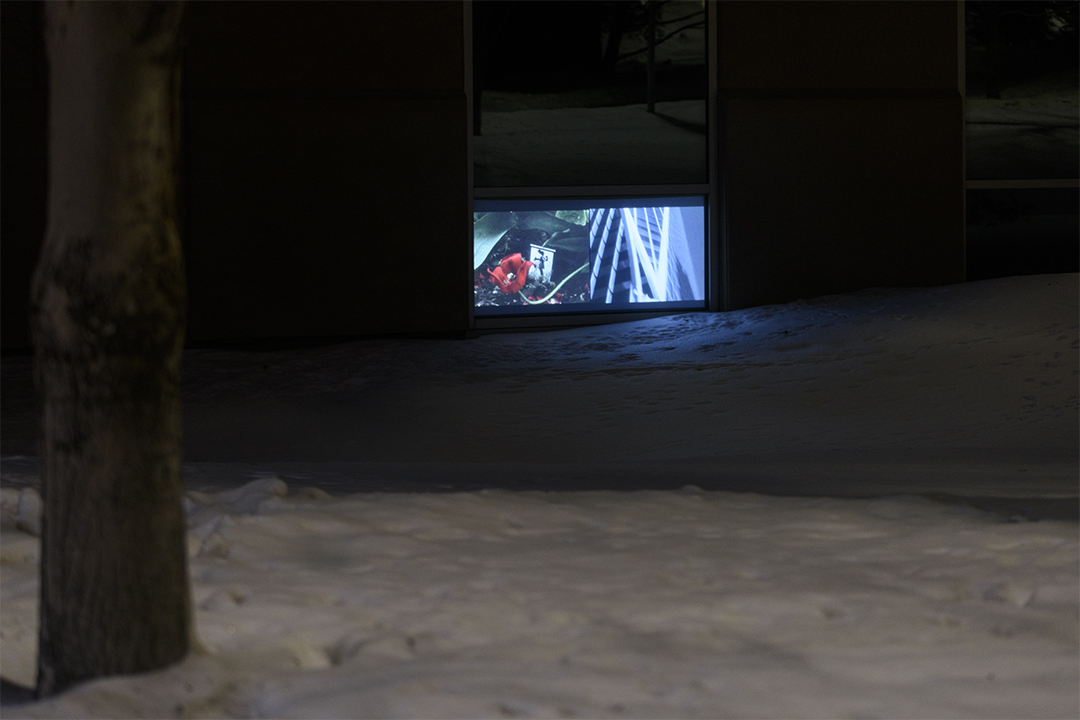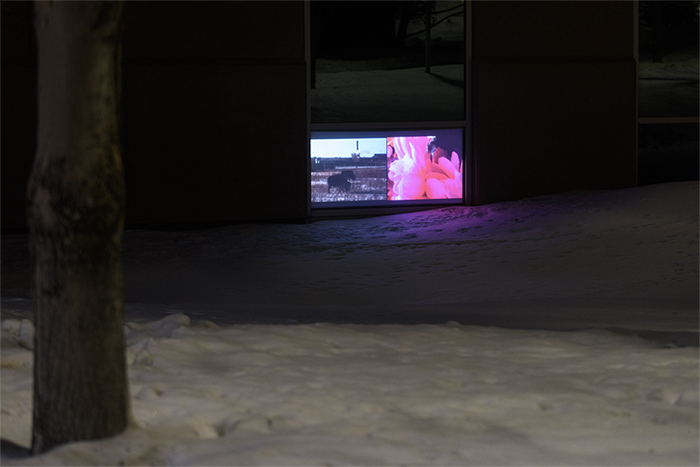 A project shot between 1995-1999 in an attempt to reconnect with his Saskatchewan home after Gerald had left it for two years. Su Ditta (Dunlop Art Gallery, Curator) writes "Gerald Saul's epic investigation of place, landscape, history and identity is a poetic and deeply personal memoir."
Writing by Gerald Saul about Twenty Five Shorts Films In and About Saskatchewan.

Details about each film and more.

Gerald Saul is a prolific Saskatchewan filmmaker whose practice ranges from traditional and alternative narratives (co-director of Saskatchewan's first locally produced feature film "Wheat Soup" and creator of the postmodern drama "Life is Like Lint" ") to comical animated films and highly abstract and personal films. His works have been screened at Festivals around the world.
A Small and Quiet Winter Screen is presented with the assistance of Visual Arts Technician Jesse Goddard, Theatre and Scene Shop Technician Mason Roth, Theatre Instructor William Hales, Theatre Wardrobe Technician Cathy Mearns, and Jeff Meldrum.